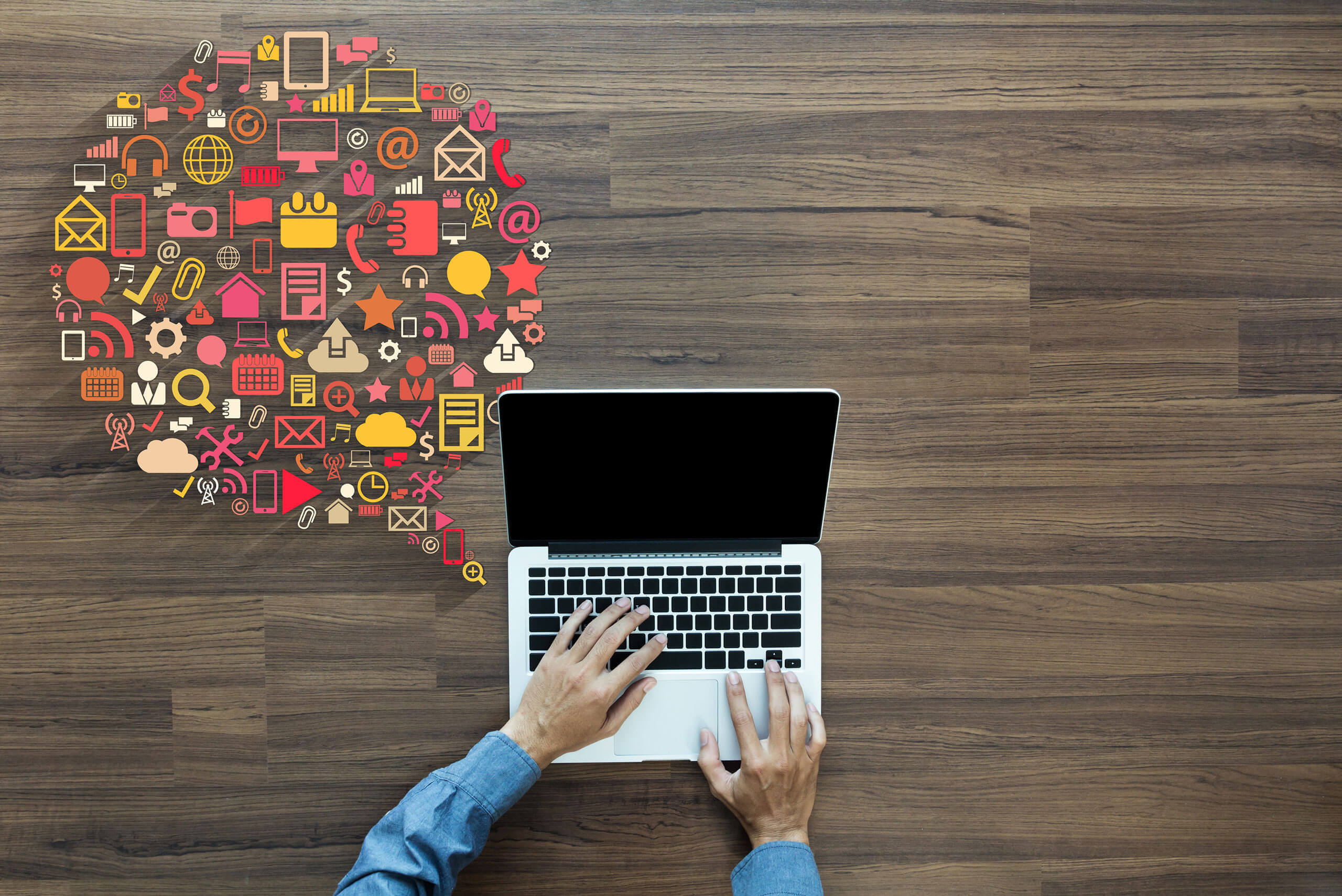 What is a Martech Stack?
Martech stands for Marketing Technology and comprises the technology and systems businesses use for their marketing campaigns, such as workflow, communications, customer acquisitions, and more.
How does your Martech Stack support your business?
A MarTech Stack is an excellent opportunity for any business to create a more concise and cohesive workflow for their employees to work together and produce better campaigns while having a full view of the customer journey. It can be leveraged by the marketing team so that campaigns can be created more quickly and easily and informed by data.
A customized Martech Stack will streamline processes, organize your marketing campaigns, support employees' workload, automate tasks, save time, and much more. Above all, it will significantly improve marketing performance as you can better measure your marketing campaigns. With your marketing team making data-driven and more intelligent choices, more strategic initiatives will be developed and business will soar.
Marketing is constantly evolving, and so is the technology that you can leverage to help your efforts. However, there comes a point whereby there are too many systems and workflows to keep up with, which becomes expensive and inefficient. Customization means that you can make a process that works for you and your business and help you to better understand what technology is fundamental to your company and how you can get the most out of it.
Components of a Martech Stack
Making your business successful has never been more challenging. Marketing departments are required to arm their team with various tools and systems to help run the campaigns, analyze them, drive customers to the right places, stick to a budget, outpace their competitors, generate leads, turn a profit, and much more.
All of this is typically done on various systems spread throughout the team. While, as a business, you can continue on this path, there is a much better solution in the form of a Martech Stack.
It is essential to understand the different components that make up a Martech Stack so that you can customize it to suit the needs of your business. When you know what a typical Martech Stack comprises, you can start thinking about selecting Martech for your business. The components that your customized Martech Stack comprises will vary, depending on your industry and whether you sell business to business (B2B) or business to consumer (B2C). A Martech Stack can have a variety of components. The most common technology and systems that are incorporated are:
Emails
Emails are widely used as a form of customer communication but also as an automated marketing solution that all businesses should have in their toolkit.
Search engine optimization (SEO)
SEO is an essential strategy businesses use to drive organic traffic to their website. Typically, a range of systems are used in SEO strategies for keyword research, competitor analysis, optimization, and more.
Social media
Social media should be leveraged by any business in the current century that wants to resonate with its customers. Most people are on social media and expect brands to be on it. Various tools are utilized for social media management, such as creating social media infographics, videos, and copy, advertisements on platforms such as Facebook and LinkedIn, scheduling tools, and more.
Customer Relationship Management (CRM)
CRM software is essential for businesses that want to track the pipeline of their customer communications and push forward with sales. It provides insights into the marketing campaigns used and all customer relationships to help inform the business's next steps.
Content Management Systems (CMS)
All businesses require technology that provides a place for all customers to land with their successful marketing campaigns. CMS power blogs, websites, or other online entities where customer engagement happens and they can close the sales.
Data & Analytics
Insights need to be accessed regularly so that the performance of campaigns can be tracked, analyzed, and improved. A business typically has a variety of tools where data and insights can be pulled.
Whether you operate as a B2B or B2C business, these components are foundational to a customized Martech Stack. The components of a Martech Stack will all have the customer journey at their center. This core idea will help you build a customized stack around the needs of your business so that you can best serve your customers. From the first point of contact to closing the sale, every moment should be accounted for within the Martech Stack.
How to customize your Martech Stack
Customizing your Martech Stack is critical to creating a streamlined workflow that works in your favor. Many tools are talked about, but it is important to distinguish what your business needs are rather than being overloaded by the noise. To help you get started, here are some of the key steps you must consider to customize your Martech Stack.
Take inventory of the technology that you currently have.
The first step to customizing your Martech Stack is taking an inventory of the technology that you currently have. Speak to everyone in your department and make a detailed list of what technology and systems you use in all elements of your marketing campaigns, from brainstorming ideas to optimization and customer communications. Every aspect of your marketing efforts counts. This will help you get a better perspective on where your business currently is.
In addition, it can be a helpful step to consider:
How much do  you use these systems
How useful they are for your business and marketing efforts
How many people use the system
What positive impact they have on efficiency and profit
How much they cost
How efficient they are to use
How modern they are
Whether they provide you with all the information you need or if it is missing things
And any other important information.
Map out what your business needs
When you have a detailed list of the technology and systems you use for your marketing efforts, it is important to think about what your business needs. Conduct a review of your past and current marketing campaigns and how well they are performing. Conduct a review of your competitors to see how well their marketing campaigns are performing in comparison. This will start to give you an idea of any marketing gaps you have, and you can combine this information with your business's short-term and long-term goals to consider what you need.
You should also consider what efforts and technology will support your business now and in the future. To help you think about this, here are some of the things that you want to consider when choosing which technology and systems you want and need. Which technology will help you to:
Manage projects in one place
Boost productivity
Automate tasks
Visualize your data
Improve collaboration among the team
Streamline processes
Understand your data
Efficiently use your budget
Grow your performance and efforts
Report on your performance
Integrate all your tools and software
Consider the relationship between the technology and systems
Now that you have information on where your business is with its marketing efforts and what you need, it is time to link the two together. Combining this information will help you to see what relationships you have between all your current systems. It will also help you to identify what overlaps and gaps there are. This will help you start to compile the outline of your Martech Stack. It can also be a good idea at this point to see what Martech Stacks are used by other companies similar to yours, or others within your industry.
This step is crucial, so you should take your time when evaluating your technology. The configuration of a Martech Stack is not simple but worthwhile if done correctly.
Seek professional support
Once you have gathered all of this important information, you can seek the help of a professional who can help you configure and customize your stack to meet your business needs. This way you can get support to discover your needs and what will improve the performance of your marketing campaigns. You will have support in acquiring the right tools, and the best tools to help you please your customers and grow your business to new heights.
Creating a customized Martech Stack is an excellent way to streamline your workflow and improve the performance of your campaigns. When pulling all the information together to create your customized Martech Stack, remember that the purpose is to help your team save time, work with more data and insights, and create a better customer experience. When you can make decisions with data, you can meet your goals and more.
To perform well in a landscape that is always changing, you cannot wing your marketing efforts. Your business needs to have the right and the best tools at hand to leverage for the best return on investment (ROI) and to stay competitive.